Our Clergy And Staff
Rabbi Micah Streiffer
Rabbi Micah Streiffer believes in thinking outside the box! Since he arrived at Kol Ami in 2011, the congregation has seen increased participation and engagement in the areas of music, learning, and ritual. From the classroom to the bima, from the board room to the hospital room, from "Sushi & Study" to "Rock & Roll Shabbat," Rabbi Streiffer is excited to be part of this thriving community.
A skilled teacher and a gifted speaker, Rabbi Streiffer is known for his informal and approachable style on the bima and in the classroom, and for making Judaism accessible and meaningful for people of all ages and backgrounds. His rabbinate is guided by the principles of Lifelong Learning, Inclusiveness, and Tikkun Olam (Repairing the World). He serves as an active member of the Reform Rabbis of Greater Toronto.
Rabbi Streiffer grew up in south Louisiana, and was ordained a rabbi in 2007 at the Cincinnati campus of the Hebrew Union College-Jewish Institute of Religion. He served previously as Associate Rabbi of Temple Beth El in Charlotte, North Carolina, and has spent extensive time as an educator, musician, and rabbinical faculty member at a number of Jewish summer camps. He is active in the Reform Movement, having participated in a number of committees and boards at the local, national, and international levels. He is a corresponding member of the CCAR Responsa Committee, which deliberates on matters of Jewish law for the Reform Movement. As well, he is a member of the Rabbinic Advisory Councils for New Israel Fund Canada and JewishVeg.

In addition to the bima, look for him at the guitar store, the sushi bar, the CrossFit gym, or cheering on the Blue Jays. He is the proud father of three sons.

Read Rabbi Streiffer's messages and sermons here.
Check out his blog and publications here.
Learn Torah with Rabbi Streiffer's weekly podcast, Seven Minute Torah.

Aron Katz

Cantorial Soloist
aron.katz@yahoo.com
Aron is thrilled to be returning to Kol Ami. Aron has always had a love for music and Jewish life. He led his first service at Kol Ami when he was 12 and has always had a strong connection to the temple community.
For many years, Aron served Kol Ami as a board member, youth group advisor, B'nai Mitzvah tutor, and religious school teacher. Outside of Kol Ami, Aron is active in the Jewish community, having worked with other Reform synagogues in the GTA, URJ Camp George, and UJA Federation.
Aron is a high school technology teacher with the York Region District School Board. When not teaching or leading services, you can find Aron on the ski slopes with his wife Jenn, and their children, Hailey and Rory.
Marla Berns
Office Administrator
admin@kolami.ca
Kol Ami is excited to welcome Marla Berns to its staff as our new Office Administrator!Marla had a 30 year career in the Financial Services industry, with a focus on operational management, training, business development and relationship management. In her spare time, Marla volunteers in community service organizations such as CHATS, Chai Tikvah and Ezer Mitzion. Outside the office, you can find her reading a great book, travelling and spending time with her husband and 3 children.
She is looking forward to getting to know our community and beginning this journey together.
Ilana Glazenberg

Operations Manager
As a results oriented business professional, directing Contact Centres and championing the Customer Experience, Ilana thrives on improving efficiency of operations and establishing and maintaining strong alliances to drive projects to successful completion, while controlling costs through the most effective uses of manpower and available resources, thereby achieving fiscal bottom line results.
In her spare time, Ilana loves spending time with her family, watching her daughter dance, cooking and baking, exploring beaches, roller coasters, and snuggling with her cats and dog.
Ilana is looking forward to getting to know the vibrant Kol Ami community and supporting the congregation's initiatives!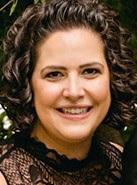 Jennifer Katz
Educational Director
Jenn grew up in Bedford, New Hampshire where her formal Jewish education, youth group and summer camp experiences in conjunction with her family's home observance helped to shape her love of Jewish learning and Reform Jewish life.
Coming to Kol Ami is a little bit of a homecoming for Jenn, her husband, Aron, and their children, Hailey and Rory. Jenn met her husband at the 2005 URJ Biennial, moved to Toronto in 2007 and has been immersed in the Toronto Jewish community ever since. In fact, one of Jenn's first jobs in Canada was as a teacher in Kol Ami's religious school where she continued to teach for many years.
Jenn holds a Master's Degree in Religious Education from Hebrew Union College – Jewish Institute of Religion. She is a high school teacher with the York Region District School Board. Jenn has worked in various roles in Jewish education over the past 15 years including Director of Education, B'nai Mitzvah program coordinator, classroom teacher, resource teacher, retreat facilitator and youth group advisor. For the past 7 years, Jenn has been the Director for Jewish Living and Learning at Temple Emanu-El and she looks forward to continuing to share her passion for Jewish Education at Kol Ami.
Adine Mintz
Choir Director
Adine is very excited to be rejoining Kol Ami. She was a member of the Kol Ami choir as a teen under Annie Berlin and is very pleased to be returning as Choir Director. She was one of the founding members of TAKAY and a past president.
She has been conducting choirs, orchestras and operas for almost thirty years. She has a Bachelors of Music Education and Masters of Conducting from the University of Toronto. She was the Choir Director at Shaare Zion in Montreal and was musical director for Zarenu in Toronto.
Currently she conducts and teaches with the Canadian Children's Opera Company, teaches music classes at a private school in Markham as well as private piano lessons. She is a proud mama of two girls.
Sun, June 4 2023 15 Sivan 5783